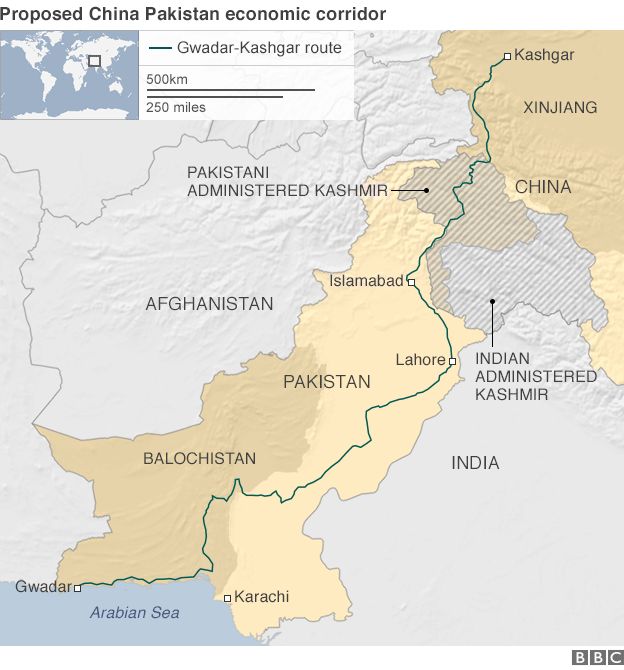 China has announced that it will invest $46 billion in developing an economic corridor through Pakistan to link with the Middle East and Africa, developing and transforming Pakistan's infrastructure as part of a bid to reshape the region:
http://www.bbc.com/news/world-asia-32377088
How successful this venture will be remains to be seen.
I'd like to ask - how will this new direction impact the Shanghai-Five cooperative agreement? Since that organization was formed to keep the rest of the world out of Central Asia, then how does China's goal of opening up Pakistan then impact such policies - or are they all being discarded?
If Pakistan is going to embrace China's new initiative and shun Islamic extremist militancy, then how will it exert leverage over Afghanistan and the Durand Line? What if Northern Afghanistan finds it doesn't like Pashtun domination and decides to secede? What will Pakistan do if jihadi militias are no longer an acceptable tool of Pakistani foreign policy? Let's remember that this new China-Pak corridor is conspicuously bypassing the dangerously unstable NWFP, so Pashtuns won't be big stakeholders in this project or deriving significant benefits from it. The corridor terminates at the remote Gwadar port located on the coast of Baluchistan, another province where separatist militants are active. Just as China boldly ventured into Sri Lanka only to see India pull the rug out from under it there, it's clear that China's new venture into Pak is exposed to major vulnerabilities that India can easily exploit if it desires. Maybe it's better to let China waste significant blood and treasure in Pakistan first, before pulling the rug on them.
http://www.newindianexpress.com/editorials/For-China-It-will-be-a-Corridor-of-Risks/2015/04/23/article2777653.ece
The Atlanticists are of course quite happy:
http://www.nytimes.com/2015/04/23/opinion/chinas-big-plunge-in-pakistan.html